2 tags
Lack of Progress
I used the LinkedIn iPhone app the other day to download my connections to my iPhone address book. Immediately upon starting the download, I was greeted with a familiar foe: the dreaded progress bar. Yep, the empty rectangle that never seems to give you an real indication of how long the current process is actually going to take. We've become accustomed to the progress bar over the years,...
4 tags
"Don't base your happiness on people caring [about your stuff], because they..."
– Answer on Quora to top 10 things we should be informed about in life.
3 tags
...by Matt Galligan: Products should solve a... →
mattgalligan: "…I've seen companies that seemed to provide a product that didn't seem to be solving any actual problem. This tends to make the whole product development process incredibly difficult, as well as the marketing of said product."
3 tags
Watch
Several colleagues and I were at TEDxBoulderLive on Wednesday of this week to catch the morning and early afternoon sessions of TED2013. Aside from being a great community gathering event at the new eTown Hall (thanks Andrew!), it was an inspirational and moving experience for me. As someone who has long been fond of TED, I believe there was something quite different about watching the event...
5 tags
Ignite Boulder 20
[Apparently Slide Steve likes to lick the audience] On Thursday, I spoke at Ignite Boulder 20. It was an experience I won't soon forget. Not only was it my first time presenting at Ignite, but it was also my first stab at public speaking. Beginning on the evening when I received the email from Ryan notifying me of my nomination until the moment when I stepped foot on stage, I experienced a...
6 tags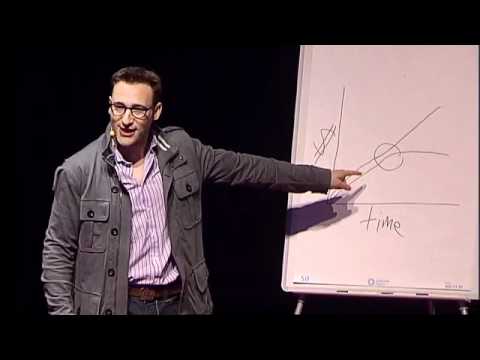 3 tags
"Write down every single idea you have, no matter how big or small."
– Richard Branson's Top 10 tips for making lists
3 tags
"Every company has a culture. The only question is whether or not you decide what..."
– Jason Cohen, as quoted in Joel Gascoigne's The Evolution of Culture at a Startup
4 tags
"You know, we want to really enrich people's lives at the end of the day, not..."
– Tim Cook
3 tags
"Emails may be a quick, efficient, form of communication, but nothing leaves a..."
–  USPS Introduces new Sealed with Love Forever Stamp
betashop: 90 Things I've Learned From Founding 4... →
betashop: On October 27, 2010 I wrote a blog post about the "57 Things I Learned Founding 3 Tech Companies." It has been awesome, flattering, and humbling to see that post went viral and has been seen by so many thousands of people — mainly aspiring entrepreneurs — and has been translated into many…
4 tags
"The habit of doing more than is necessary can only be earned through practice...."
– http://sethgodin.typepad.com/seths_blog/2012/10/do-the-extra-work.html
6 tags
"The truth is, if you want a decent job that will lead to a decent life today you..."
– "New Rules" by Thomas Friedman of the New York Times
2 tags
5 tags
The Value of Disconnecting →
As someone who struggles with the execution of going completely "off the grid" while on vacation, this post makes a solid case for changing my behavior.
6 tags
3 tags
Photos: Colorado Forest Fire
instagram: @carlylestt @amsahttei @jeffkerkove @joeyoungen @jsears1234 @rockur5ox Want to see more? For more photos from Colorado's forest fire, search the tags #forestfire and #highparkfire. Forest firefighters from Wyoming and Canada have been diverted to battle a devastating blaze that's consumed 60 square miles of drought-ravaged Colorado. 600 firefighters are currently working to...
5 tags
"People think focus means saying yes to the thing you've got to focus on. But..."
– Steve Jobs, on focus.
4 tags
"That's been one of my mantras — focus and simplicity. Simple can be harder than..."
– Steve Jobs (via colleenwall)
5 tags
4 tags
"It's a funny thing coming home. Nothing changes. Everything looks the same,..."
– F. Scott Fitzgerald (via danielleclick)
2 tags
"Being a great entrepreneur means finding a path through the fog and confusion..."
– Steven Gary Blank - The Four Steps to Epiphany
"Without leaps of imagination, or dreaming, we lose the excitement of..."
– Gloria Steinem
4 tags
2 tags
2 tags
"Every time you want to make any important decision, there are two possible..."
– Jon Burgstone from "What's an Entrepreneur?"
4 tags
3 tags
3 tags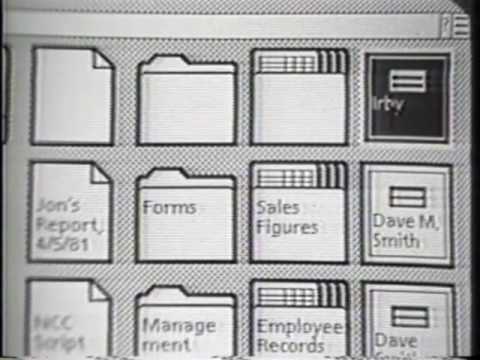 3 tags
2 tags
"I hope you live a life you're proud of. If you find that you're not, I hope you..."
– F. Scott Fitzgerald  (via danielleclick)
4 tags
Matt Galligan: Where Did the Magic Go? →
mattgalligan: The human race has become spoiled. Every day, new and incredible technology debuts, and we just seem to brush it off as expected, or worse, a late arrival. So where did the magic go? What happened to the days when we would be blown away by a piece of wax that could record sounds? Or pictures… This assessment is spot on.
"The U.S., to my knowledge owes no money in currency other than the U.S. dollar,..."
– Warren Buffett, on why he would give the U.S. Government a "Quadruple-A" credit rating.
4 tags
"The key to success is to never stop learning. Never stop pushing the boundaries...."
– How to get accepted at Stanford or Harvard, or how to get a job at Google or Facebook by Don Dodge
"Actually, there is no point in having the debt ceiling. The theory is that by..."
– Talking about the debt ceiling. In 1979. (via newyorker)
1 tag
JetBlue's Car-maggedon Fly-over During 405 Freeway... →
This is incredibly smart marketing.